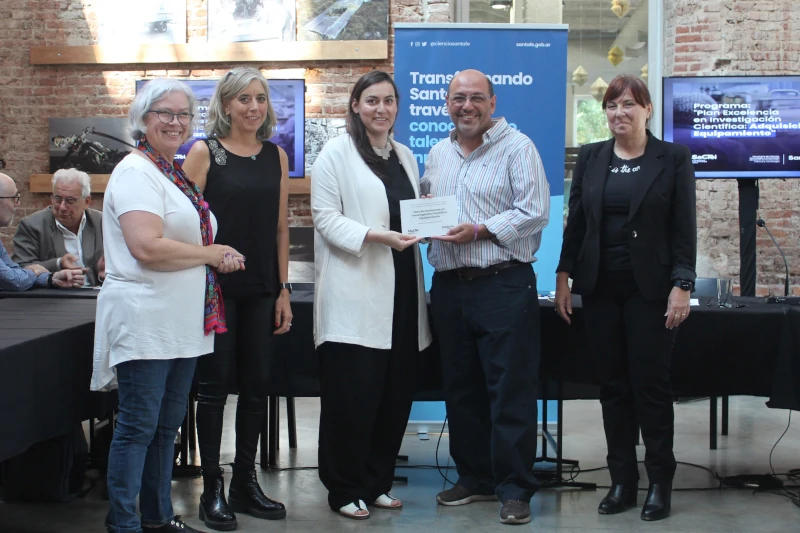 Presence at the Colloquium "50 ideas for the future of science in Santa Fe".
At El Molino Fábrica Cultural of Santa Fe, we shared the first colloquium "50 ideas for the future of science in Santa Fe", as part of the commemoration of the Researcher's Day.
During the activity, representatives of academia, science and technology presented different proposals to promote research and development in our province.
We also received recognition for obtaining the project awarded within the call for Excellence in Scientific Research - Equipment 2021 of the ASaCTel. With this project, which we share with IFIR and researchers from IBR, IQUIR and IICAR, we will incorporate High Performance Computers (HPC) for the Cluster that works in the CCT-Rosario.
The Minister of Government, Justice and Human Rights, Celia Arena; the Secretary Baima Marina; the Director of the CCT - Rosario, Sandra Fernández; the Coordinator of Science and Technology of the UNR, Julia Cricco; and provincial, academic and scientific-technological authorities from all the provincial territory participated.